NEW ZEALAND DMC – MAORI TRAILS LAUNCHES INNOVATIVE PROGRAMS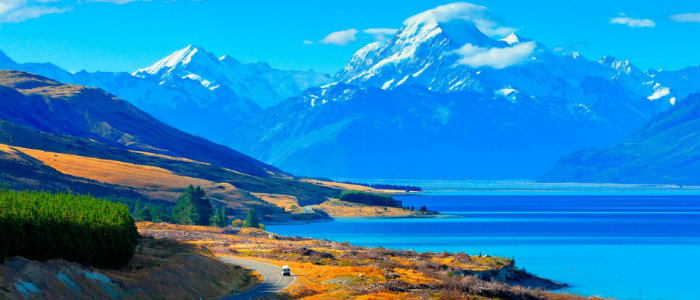 New Zealand DMC – Maori Trails
Are you looking for a DMC in New Zealand?
New Zealand DMC Maori Trails, one of New Zealand's most creative – if not the most creative – Destination Management Companies, is set to "wow" the UK market with a series of highly innovative incoming programmes. The DMC, launched 2 years ago by Claudio Kellenberger – formerly with Asian Trails in Bangkok – has appointed Supereps International to represent it in the markets of UK and Ireland.
In announcing his boutique DMC's decision to move into the UK and Ireland markets, Claudio Kellenberger commented:
"In developing our product range we have taken care to distance ourselves from existing mainstream corporate players by focusing on boutique properties, Kiwi family-run businesses such as wine tours, Maori culture, amongst other unique generic aspects, thus enabling us to offer a more diverse and authentic New Zealand experience".
"Clients can always choose between "Maori Trails Guided Experiences" and 'Maori Trails Private Experiences'. Our top tier "Experiences" come with a personal private driver & guide while our "Private Experiences" allow clients the flexibility to drive their own rental vehicle. The programs are all combinable – a shorter North Island program with a longer South Island one. Among other "Experiences", we are proud of our "Family Fun" programs which offer complete New Zealand experiences for the whole family and our "Boutique Luxury Program" which includes some of the world's best lodges. What about Food & Wine? We have crafted an unforgettable "Experience" covering the North and South Islands featuring some of the best wineries and local producers in the Southern Hemisphere. Most of our programs feature both Superior and Deluxe hotels and, of course, we can mix these categories based on clients' budgets and wishes. As usual – we only feature what we personally know, what we have tested and know works".
"As we take the first steps to develop the increasingly important markets of UK and Ireland we are delighted to have the support of, and be represented by, industry leaders, Supereps International "
Supereps' initial responsibilities will include the development of brand name awareness and introducing Maori Trails to UK and Ireland's Luxury Tour Operator and Special Interest Tour Operator sectors.