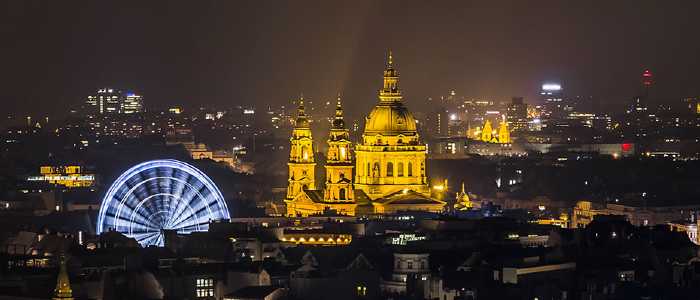 HUNGARY DMC BLAGUS – BUDAPEST NEWS
Hungary DMC Blaguss provides the latest news from Budapest 
Budapest – Summer in the City Rooftop bars 
What you will like about Budapest for sure, are the rooftop bars giving breathtaking panorama of Budapest's landmarks. Some of the bars are located on the top of hotels, while others are above historic buildings in elegant locations. But what is common in all rooftop bars, is the amazing atmosphere they provide. 360 Bar, High Note Skybar, Leo, St. Andrea Wine and Skybar and Toprum are amazing examples of this unique phenomenon.
New venue Haris Park – New Meeting Point in Budapest
Haris Park has just opened its doors to the public welcoming meetings, exhibitions, dinners and receptions. With its beautifully restored heritage building and amazing garden, it provides a unique space for special events. Located in the Buda side of the city, in elegant surroundings, it features a 320 sqm Ballroom and a 70 sqm Chapel. In addition, scheduled for this autumn, a smooth loungestyled bar and a 50 and a 70 sqm meeting room will be also available.
New hotel Mystery Hotel Budapest
Mystery Hotel Budapest is an 82-room luxury hotel located in the city centre of Budapest. The eclectic palace was built by the Hungarian Freemasons in the 19th century. As the life of the Freemasons was full of mystery and mystique, the theme of the hotel is shrouded with legends and secrets. The hotel is full of optical illusions: you can see Aladdin's flying carpet above the front desk, there is fire by the entrance, an elevator hidden by curtains, and you have to solve the mystery of opening the hidden Knight Room. Each of the guestrooms, studios and suites are designed in three different styles aligned with a Greek column style: Corinth, Ion and Dor. The Great Hall – restaurant lobby and bar is located on the 4th floor, where buffet breakfast, lunch and dinner are served. The restaurant also has a Loggia for up to 24 people, it is separated from the main restaurant. Another dining option is the Rooftop bar at the top of the hotel. The Secret Garden Spa provides different services and treatments. The Conference Centre offers a separate entrance and foyer leading to 3 event rooms accommodating up to 300 people.