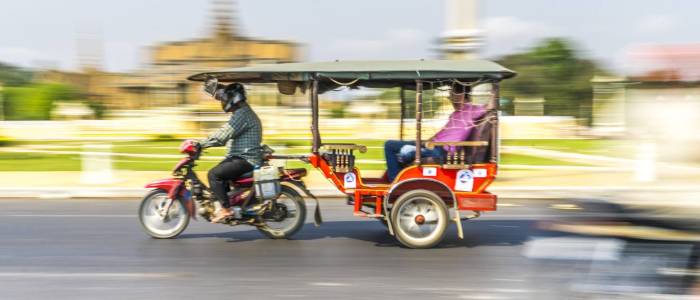 ASIA DMC EASIA TRAVEL INTRODUCED
Supereps to represent Easia Travel in UK and Ireland 
One of South East Asia's leading, most dynamic and innovative Destination Management Companies, Easia Travel, has appointed Supereps International as its Marketing Representative for UK and Ireland.
Established in 2000, with Head Quarters in Hanoi, Vietnam, Easia Travel – which is exclusively B2B – operates wide ranging high quality and imaginative incoming services throughout Vietnam, Cambodia, Laos, Myanmar and Thailand via its three main brands, Easia Incentive, Easia Active and Easia Exclusive.
Widely acknowledged for the variety, novelty and quality of its services and programmes, its strong support for travel industry buyers and its dedication to sustainability, Easia Travel has forged strong links with many of the top accommodation, touring and transportation providers which make up South East Asia's tourism infrastructure. The DMC is also affiliated with prestigious international bodies like Traveller Made – the exclusive invitation-only network of luxury travel designers – USTOA and the Adventure Travel Trade Association, among other influential associations.
Although Easia Travel covers the region of South East Asia comprehensively, Supereps will initially concentrate its efforts on building increased business and brand name awareness for Easia's exciting portfolio of incoming products and services in Thailand. One of the first objectives, following the gradual reopening of the UK outbound market "post Pandemic", will be a focused campaign to introduce, and/or re-introduce, the Easia brands to previous, current and carefully-selected potentially new tour operator partners.