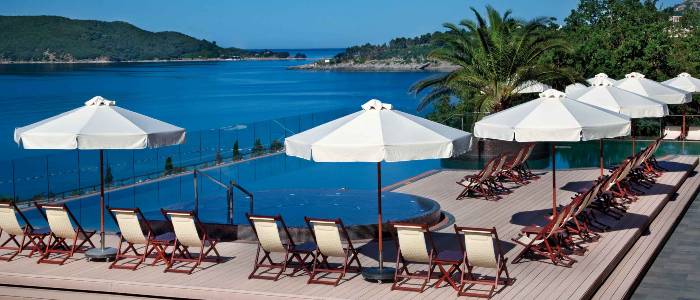 BALKANS DMC MACSUN TRAVEL INTRODUCED
Balkans DMC Macsun Travel premier incoming agency
Skopje-based MacSun Travel, the Balkans' leading Destination Management Company, has announced the appointment of Supereps International as its UK Marketing Representative with immediate effect.
MacSun Travel, founded 10 years ago by owner and CEO, Ewald Koenig, provides the most comprehensive incoming coverage available of this still somewhat unknown, but highly attractive, touristic region with onsite coverage in 10 countries (Albania, Bosnia/Herzegovina, Bulgaria, Croatia, Greece, Kosovo, Macedonia, Montenegro and Serbia), strong connections in 3 others (Moldova, Romania and Slovenia) and company offices in Albania, Macedonia and Montenegro.
A full range of incoming services is operated throughout the region including, but not limited to, comprehensive individual and group tour programmes, FITs, seat-in-coach travel and all forms of MICE-making MacSun Travel virtually a "one stop shop" for this diverse region and offering the visitor a rich mixture of scenic and cultural attractions, enchanting towns and villages, sandy beaches, towering mountains (with over 2000 peaks!), spectacular lakes, enormous gorges . . . and, above all, friendly, welcoming people.
Special interest tour planners can indulge their clients via an array of themed packages including gastronomy, hiking/walking, soft adventure, eco, winter sports, culture and art, among numerous other special experiences.
With the relaxation of travel restrictions hopefully on the horizon for UK travellers, the friendly and eminently affordable Balkans – only a short flight away – beckon and MacSun Travel stands ready and eager to assist.