TRY THE SOUTHERN BALKANS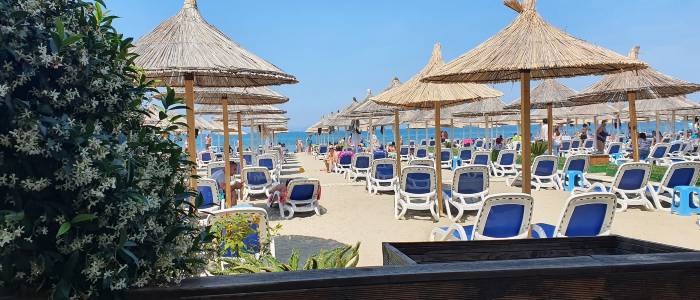 For something completely "different" – Try the Southern Balkans 
With no alternative for many of us other than to tighten our belts when contemplating our annual break, this is an opportune time to emphasise the genuine "Welcome", outstanding value-for-money experiences and attractions and varied scenery – among numerous other touristic charms – which your clients can expect in the Southern Balkans.
Add the highly professional on the ground support of MacSun Travel, the region's leading and most experienced specialist DMC and you can assure even your most demanding customers of great holiday value in a variety of spectacular country destinations – all located "not too far from home" but nevertheless, still (comparatively) under-explored by UK travellers.
The countries of the Southern Balkans, individually and collectively, offer visitors – whatever their requirements – an abundance of leisure, culture and adventure opportunities plus a heady mix of competitively priced tourism experiences still (comparatively) new to the British market. Throughout a region overflowing with enchanting and scenic towns and villages, towering mountain peaks, picturesque landscapes, canyons and lakes – not to mention warm sandy beaches and sparkling blue sea – there is everything to inspire and excite.
. . . and who better to facilitate your clients' visits than highly acclaimed MacSun Travel operating in Albania, Bosnia, Bulgaria, Croatia, Greece, Kosovo, Serbia, Macedonia and Montenegro – together with "on request" services in Romania, Moldova and Slovenia.
With over a decade of experience in successfully promoting the region, MacSun Travel is virtually a one-stop-shop for all of the Southern Balkans, providing a full DMC service as well as its own single and multi-country escorted tours and FIT, group and SIC arrangements. Rates for 2024 are now available.
Two examples of the activity-packed programmes and itineraries available from MacSun are
"Discover Balkans"
An enjoyable fully-comprehensive road journey from Dubrovnik in Croatia to Ljubljana in Slovenia, with visits to exciting and historical cities, UNESCO-listed landmarks, spectacular scenery, seascapes and beaches.
"Visit Albania"
Still largely unknown in UK for its tourism potential, this is an eyeopening visit to a land of fine beaches, outdoor attractions and numerous opportunities for exceptional cultural, historical or soft adventure experiences.
A variety of touring opportunities for the other country destinations are highlighted on MacSun Travel's website, www.macsun.travel and further information is also available from Supereps International, Representative for UK and Ireland.